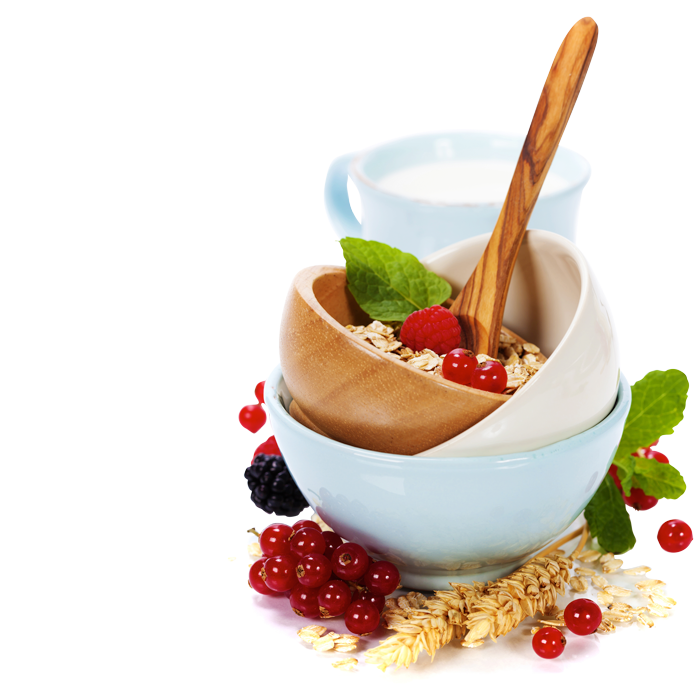 ---
Why Be Vegetarian?
Becoming vegetarian isn't a mistake, it's just a missed steak. Although not eating meat is often perceived to be some sort of grand suffering, the vegetarian lifestyle should really be something of envy.
Healthy

100%

Delicious

100%

Animal Friendly

100%

Because I Need To

100%

Risk

0%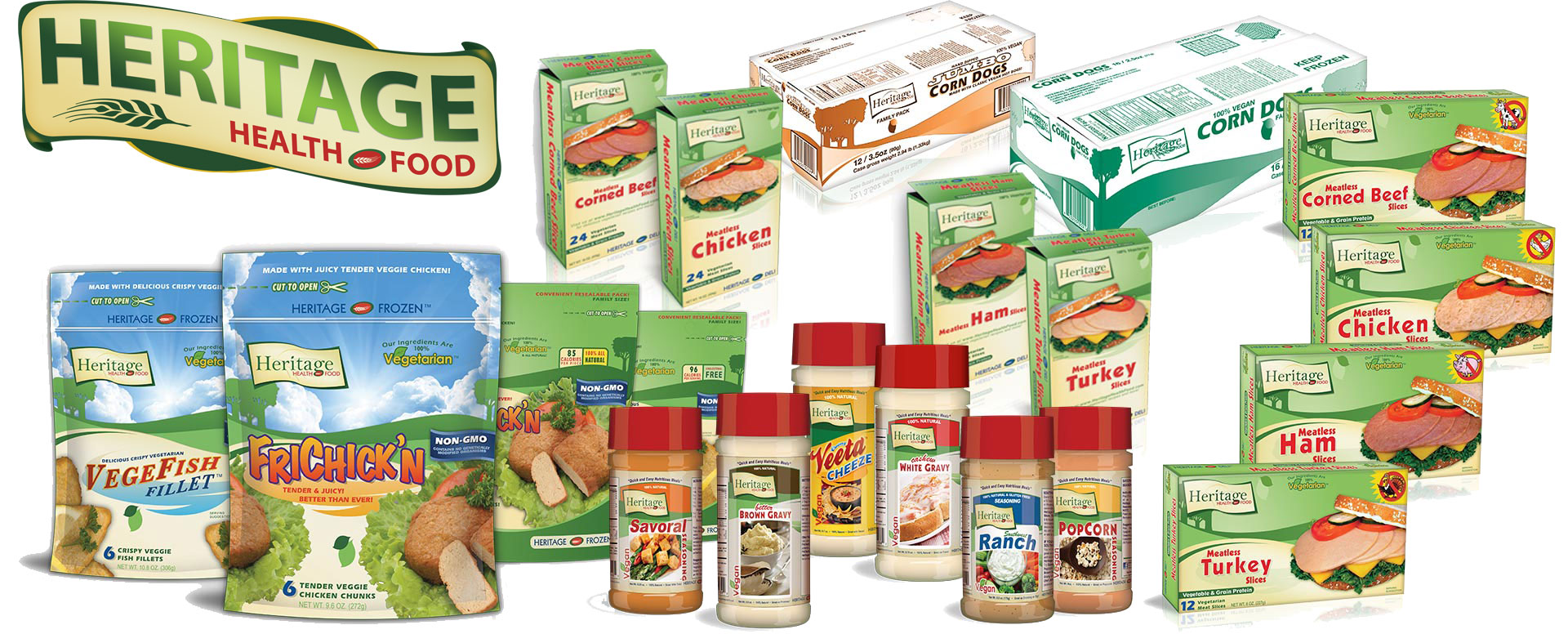 We are more than a few products
WE ARE A VOICE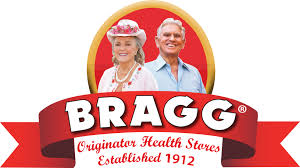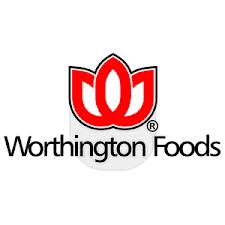 Heritage Health Food started it's brand on the legacy products of Corn Dogs and Sliced Deli Meats. We will continue to provide these products and work towards developing Natural variations on these popular vegetarian items.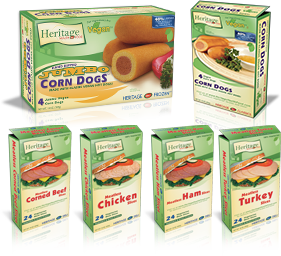 One of the largest market segments, our Natural line creates the bridge between meat eaters and healthy vegan fare. In the vegetarian world, natural foods offers the opportunity to eat healthier and still have the satisfaction and flavors of real meat.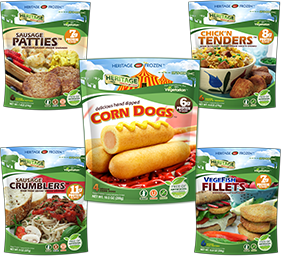 Signup Today For News & Updates!
Join our email list today to receive the latest news and updates, coupons, and more! Join Today